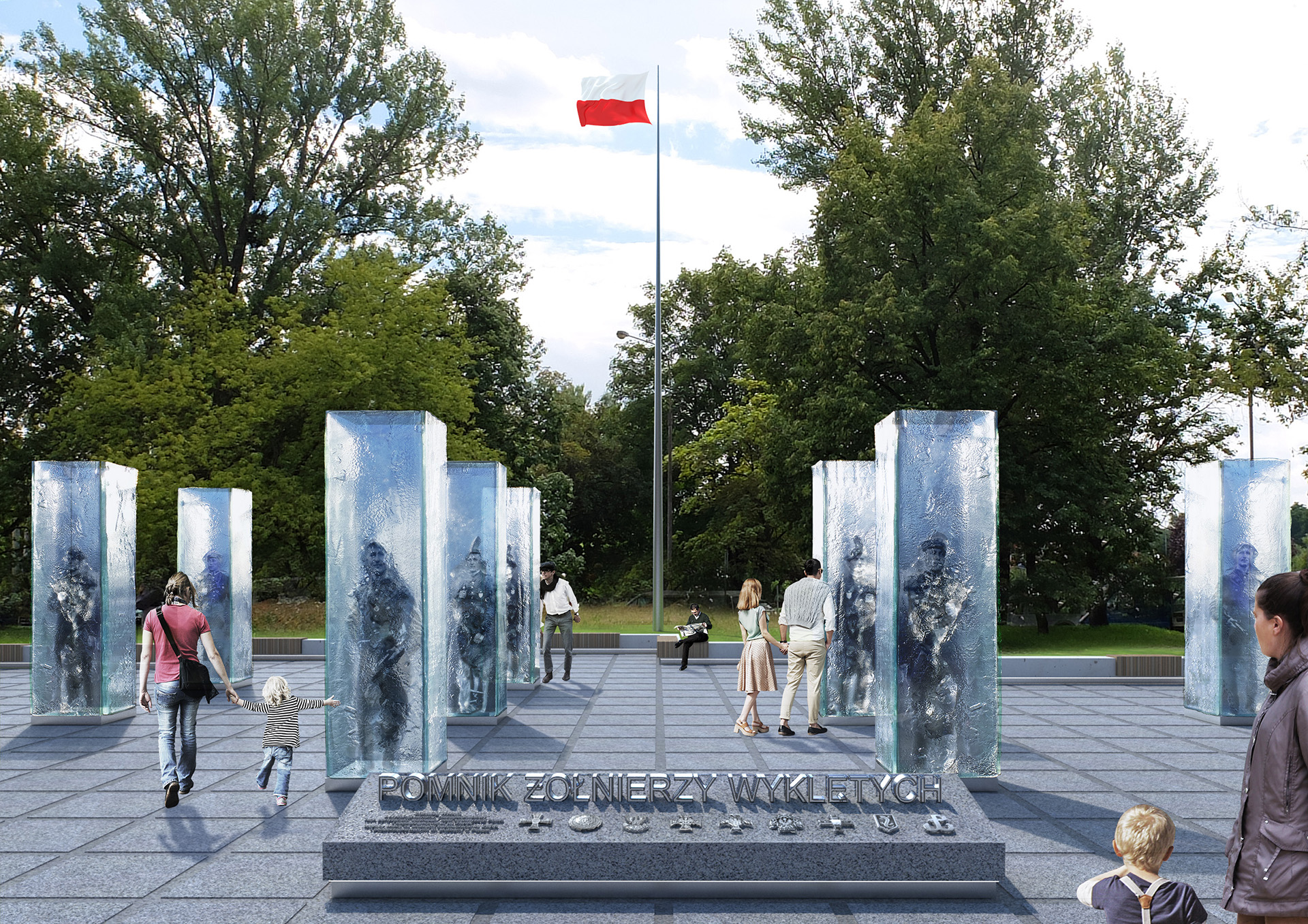 I Prize in the design competition for a Monument to the Cursed Soldiers
We are glad to announce that we won the competition for the Monument to the Cursed Soldiers in Wrocław, Poland! Our artistic glass composition will enrich the Wroclaw public art urban space. We are grateful to the jury for the trust and appreciation of the work.
Take a brief look at the project at:
Monument to the Cursed Soldiers
Projects awarded in the competition will also be exhibited at Museum of Architecture in Wroclaw from the 13th untill 21st of June.
The competition had two stages and the jury consisted of 18 members: dr Bartłomiej Świerczewski, prof. Stanisław Ułaszewski, Kazimierz Kimso, Jarosław Krauze, Piotr Maryński, Damian Mrozek, prof. Michał Jędrzejewski, prof. Jacek Dworski, prof. Janusz Kucharski, prof. Zbigniew Makarewicz, prof. Waldemar Wawrzyniak, Piotr Fokczyński, prof. Krzysztof Szwagrzyk, dr Andrzej Drogoń, dr Katarzyna Pawlak-Weiss, prof. Włodzimierz Suleja, Marek Mutor, Ilona Gosiewska.
Project authors:
Tomasz Urbanowicz and Konrad Urbanowicz
Discover more architectural glass art projects: