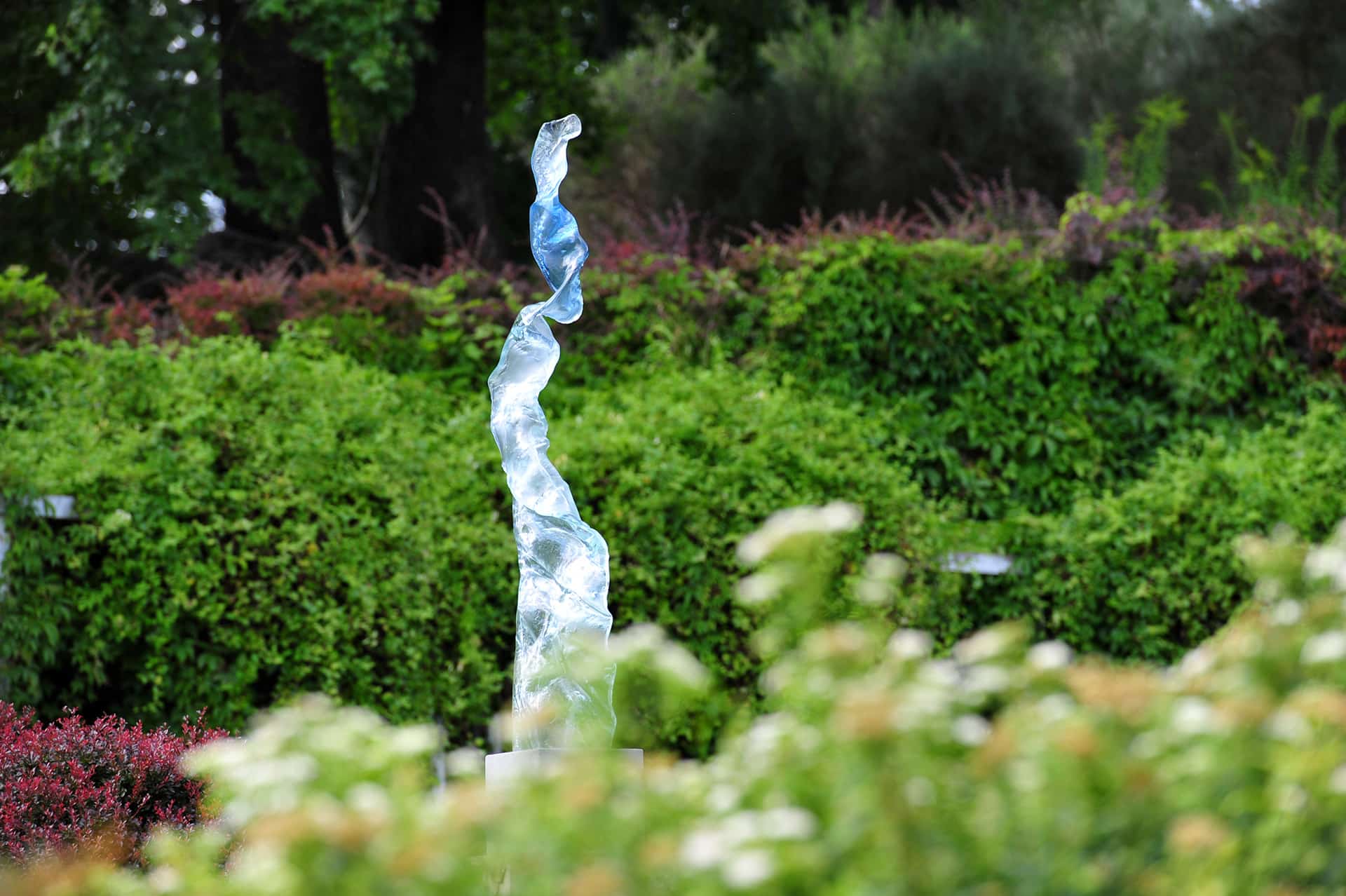 Glass sculptures in the gardens at the Festival dell 'Arte 2022
From August 12 to 21, we invite you to an exhibition of works by Tomasz Urbanowicz and Konrad Urbanowicz in the Ornamental Farm gardens in Bukowiec as part of the Festival dell 'Arte 2022 organized in the Valley of Palaces and Gardens near Jelenia Góra.
At the exhibition, the authors present selected works from the portfolio of the ARCHIGLASS studio and 3 large-scale sculptures showing the changes in artistic expression over the years.
Smaller artworks are exhibited in the adjacent building of the old sheepfold. The scultpures feature innovative manual creation process cast dynamically in a high temperature.
Paweł Skrzywanek's column in the Radio Rodzina presents a report from the exhibition online: "The world of Tomasz Urbanowicz… – glass architecture"
The artist's glass sculptures are a beautiful symbiosis of space, architecture and symbolism of values.

Paweł Skrzywanek