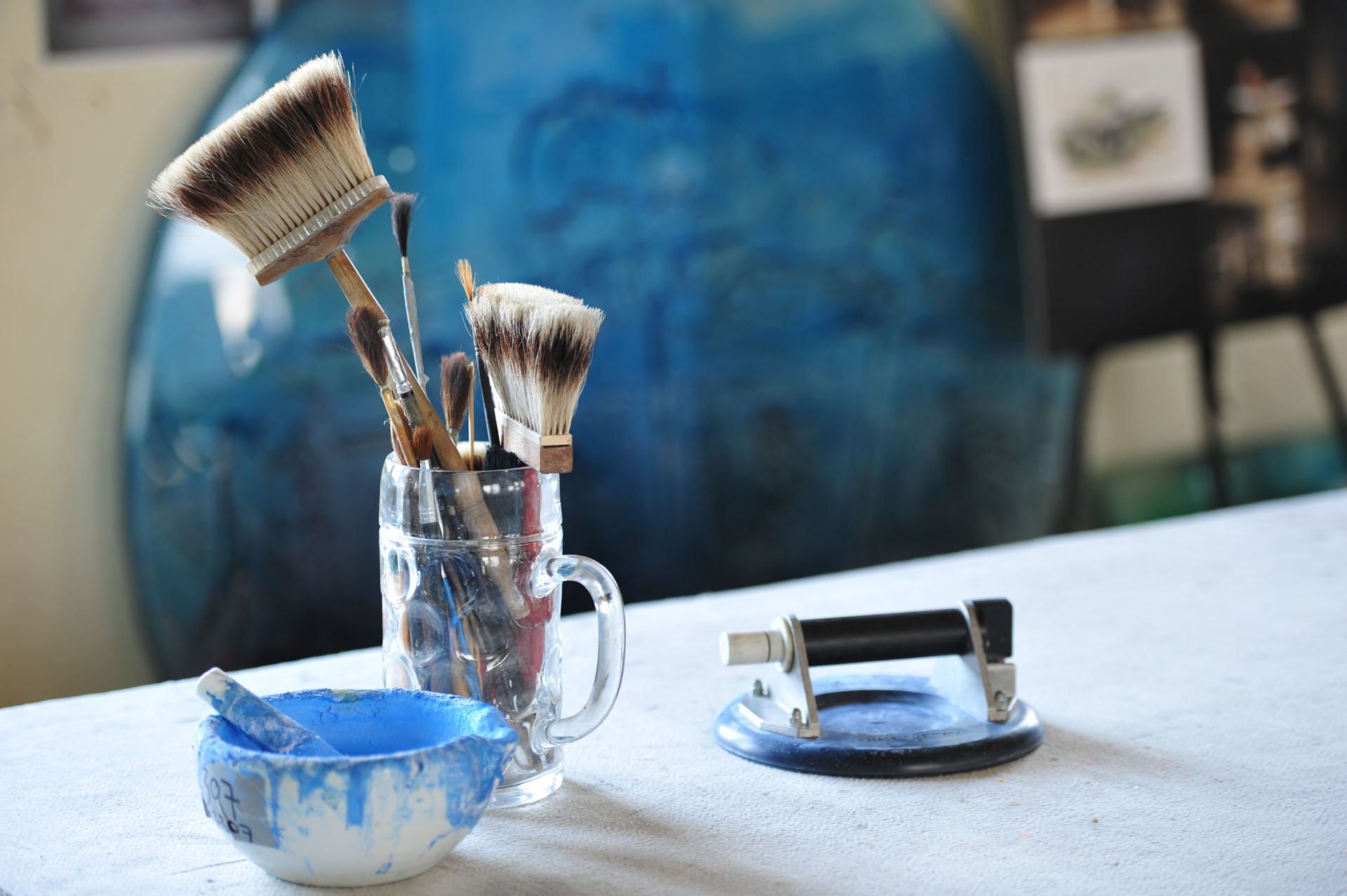 Archiglass 2.0 – new website, new approach :-)
On 14th of April, 2017 we have decided to make a soft launch of our brand new website. We have been working on its content for a few months now (and lots of  years, regarding the portfolio of course…;-)). Soft – because there are still small corrections to be done, finalizing the portfolio page. But the date is not random – 14th April marks the birthday of the Artist:-)
Anyway, it is much more fun, working on the "live" version, when you see the effects of your work right away.
What exactly did we change with the "new approach to Archiglass"?
Firstly and mainly – the joint effort of the well-known and established artist Tomasz Urbanowicz with the young architect and visionary Konrad Urbanowicz. With this collaboration we widen our offer from the "premium" art works designed and created for over 30 years as a custom made projects of artistic glass in architecture with glass in applied arts. This part is our answer to all those people who appreciate our glass artworks aesthetic, but not necessary have the big space or budget for it – this way they can joy of owning our artworks 🙂 So now we offer both: big visionary projects tailor made to specific spaces in architecture AND ready-to-buy glass pieces. A bit like haute couture meets pret a porter 😉
The previous version of the site just presented our portfolio. Now we also show our full OFFER. And what is important and maybe not so obvious to everyone – the fact that our offer is fully comprehensive. From the first design, through the installation to the quality guarantee for years.
The part GLASS IN ARCHITECTURE was enhanced with descriptions – how each artwork came to existence, what was the inspiration, who did we collaborate with etc. (English translations still in progress, sorry!); the part GLASS IN APPLIED ARTS offers the possibility to order ready-to-buy artworks from our exhibitions, or the applied arts elements like glass tables…or even configure your own glass furniture:-)
We added also section ABOUT US, so you can learn a bit more about Archiglass from the "human side". And also this BLOG, to be able to write about whatever we want – new exhibitions, projects, glass-thoughts….
We hope you will enjoy Archiglass 2.0! 😉
PS. You can also follow us on Facebook: facebook.com/archiglass.tomaszurbanowicz 🙂